Workshop on Rheology of Dense Particulate Suspensions
Location: Copley Formal Lounge, Georgetown University, 37th and O streets NW, Washington DC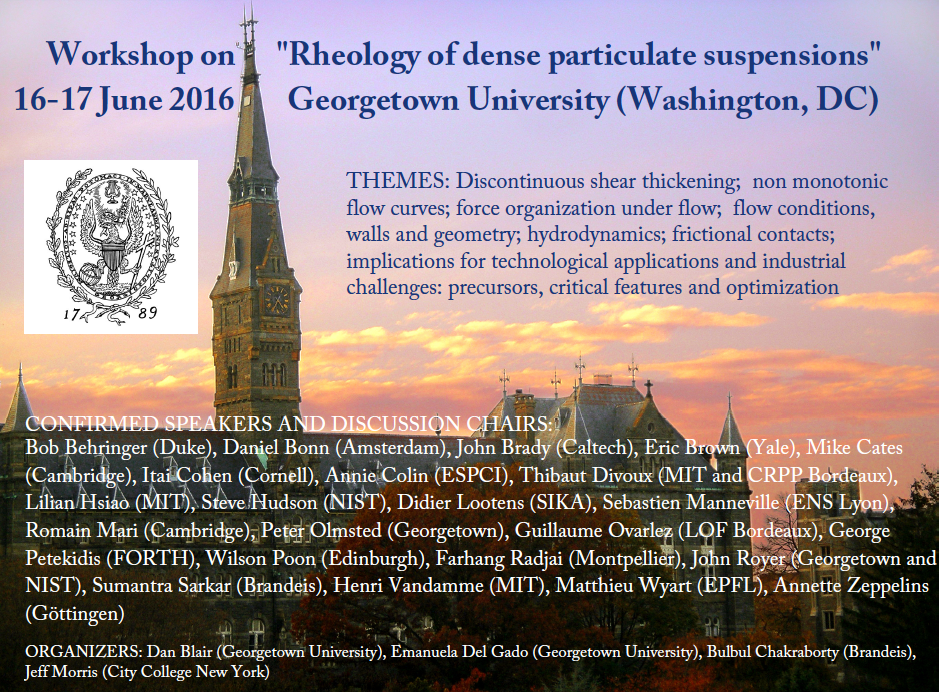 Sponsored by: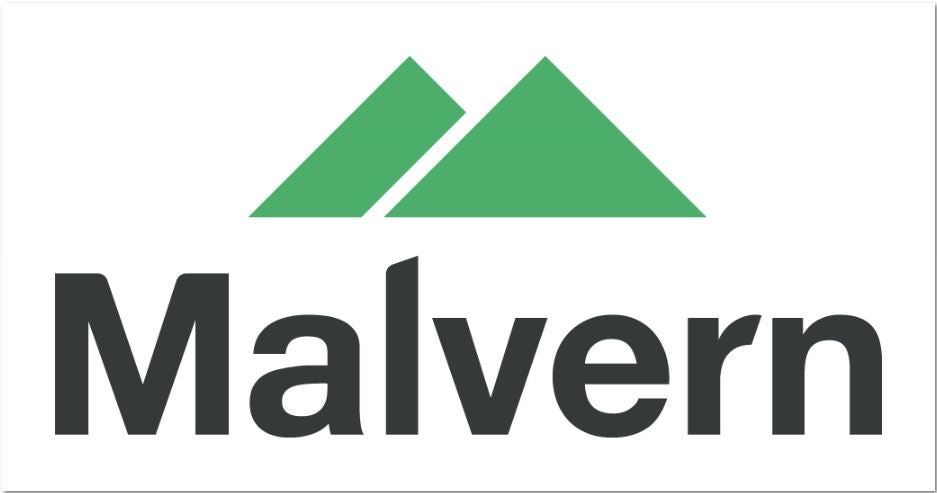 Registration is now closed for the workshop. For more information about the workshop, please contact us at dst-workshop@georgetown.edu.
Accommodation
We have reserved a block of rooms with Georgetown Suites. High-speed internet access and complimentary breakfast are included at this hotel. Please reference group #8105 to get a discounted rate. Reservations must be made at 1-800-348-7203 no later than May 13 to guarantee a room.
You are welcome to explore other options in the neighborhoods near campus:
Getting to Campus
Directions to Georgetown University by car, taxi, bus, and train (new window)
Google Maps Directions to Copley Formal Lounge (new window) (Workshop held here)
Campus Shuttle Schedules (new window) For people arriving by shuttle, walk towards the main campus gates at 3700 O Street NW in order to find Copley. The event space abuts the lawn/quad that the gates open to.
Georgetown University Campus Map
Click below to download a PDF map of the Georgetown University campus.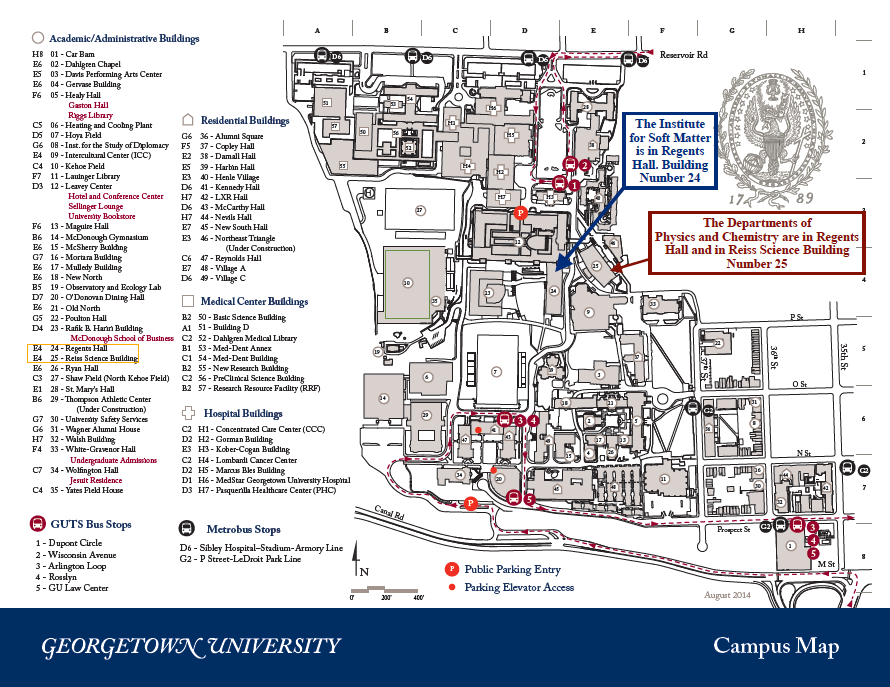 Georgetown Area Restaurants
Clyde's of Georgetown (American, Bar), 202-333-9180, 3236 M Street NW
Das Ethiopian (Ethiopian, Vegetarian), 202-333-4710, 1201 28th Street NW
El Centro DF (Bar, Mexican), 202-333-4100, 1218 Wisconsin Avenue NW
Farmers Fishers Bakers (American, Sushi Bar), 202-298-8783, 3000 K Street NW
Fiola Mare (Seafood, Italian, Cocktail Bar), 202-628-0065, 3050 K Street NW
il Canale (Italian, Pizza), 202-337-4444, 1065 31st Street NW
I-Thai Restaurant & Sushi Bar (Thai, Sushi Bar), 202-580-8852, 3003 M Street NW
The Sovereign (Belgian, Beer Bar), 202-774-5875, 1206 Wisconsin Avenue NW
Unum (American, Cocktail Bar), 202-632-6959, 2917 M Street NW
---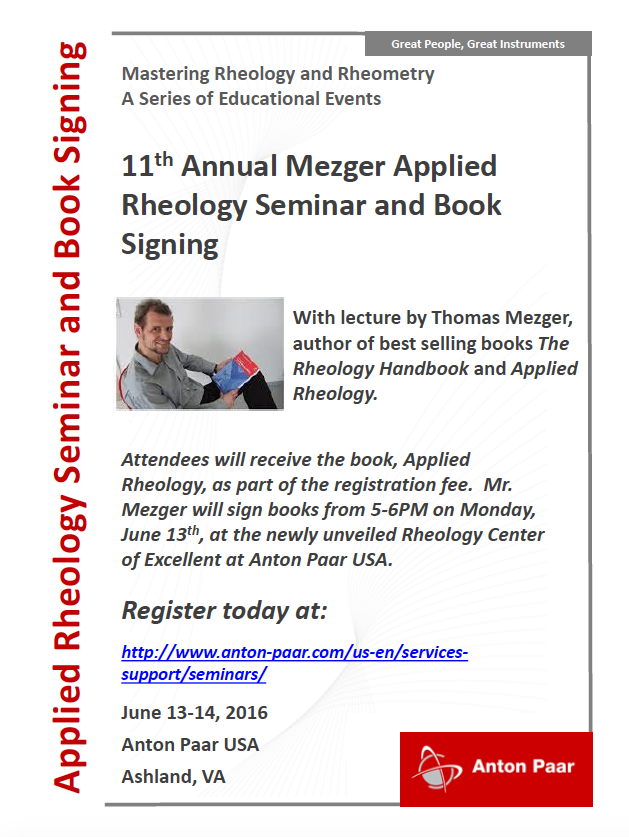 Mezger Seminar — June 13-14, 2016
The 11th Annual Mezger Seminar will be the inaugural educational event at the Rheology Center of Excellence in Ashland, Virginia.
This seminar is aimed at those in need of an introduction to the theoretical basis for applied rheological measurements. Mr. Mezger is an engaging teacher who will ensure that by the end of this seminar, you will be able to:
Understand basic rheology theory and speak its language
Design meaningful experiments to characterize your samples
Interpret rheological data
The two-day seminar includes both lecture and laboratory sessions to combine theory and hands-on into one practical seminar.
Attendees will receive the new book, Applied Rheology, written by Mr. Mezger. A book signing will be held at the end of the first day of the seminar.
Target group: Scientists, engineers, chemists, laboratory technicians, and graduate students interested in learning the basics of rheology and how rheological measurements are used to solve material problems.
Costs: $425 (includes refreshments, lunches, course materials, and a copy of the new book Applied Rheology by Thomas Mezger)
End of registration: May 31, 2016
Contact: Gina Paroline Tel: 800-722-7556 ext. 338 gina.paroline@anton-paar.com