2023 – 2024 Soft Matter Graduate Fellowship Recipients
Posted in News Story
The ISM is excited to introduce the 2023-2024 Soft Matter Graduate Fellowship recipients: Orelle Bulgin and Rajesh Jaiprashad!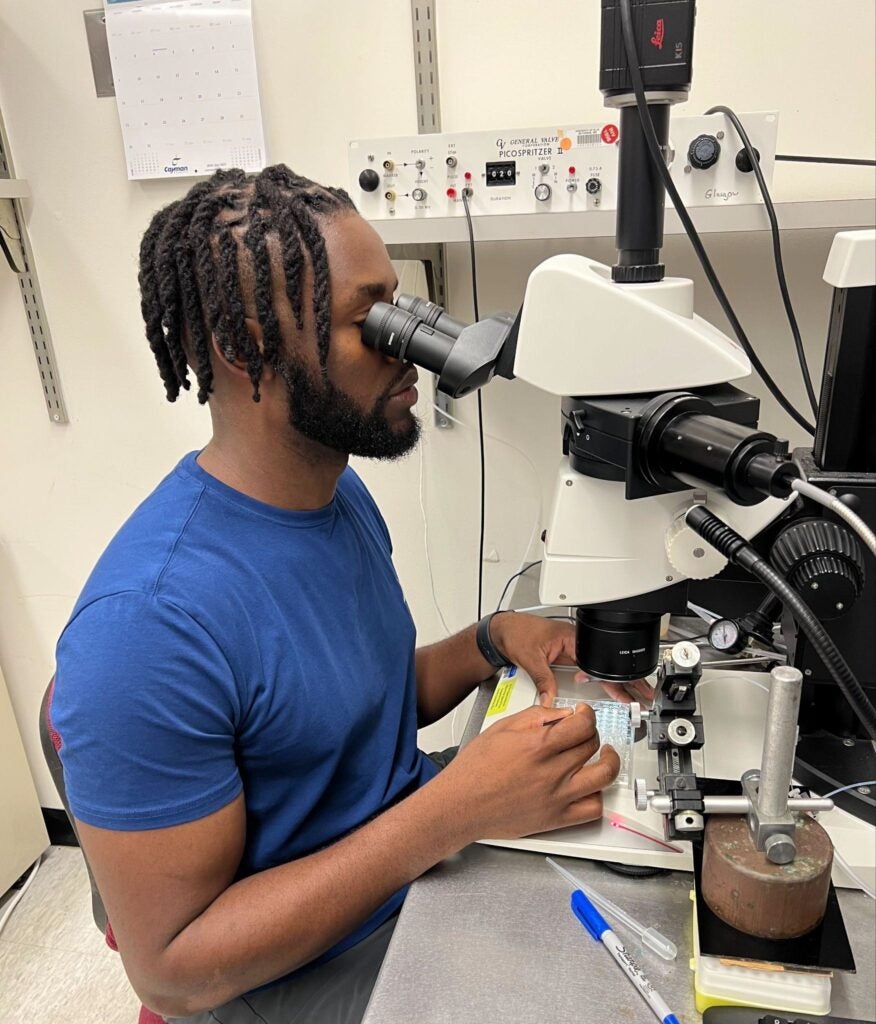 Orelle Bulgin
Advisor: Professor Edward Van Keuren
My lab works on multicomponent nanoparticles that are aimed towards drug delivery and recently a prospect for contrast agents. We mainly use two different techniques to synthesize these particles, namely miniemulsion polymerization and flash nanoprecipitation. Within these techniques lies a plethora of soft matter physics of colloidal particles that can be unraveled which can be geared towards the formation of a controllable sized nanoparticle and understanding behind the entire process.
The synthesis of nanoparticles containing compounds with a large number of unpaired electrons has piqued our interest due to their potential use as magnetic resonance imaging contrast agents (MRI). Gadolinium-based MRI contrast agents are currently the most widely used in medicine. However, the use of Gadolinium-based contrast agents in patients with chronic kidney disease or kidney dysfunction is severely restricted due to the risk of nephrogenic systemic fibrosis, which can be fatal. As a result, the development of new MRI contrast agents is in high demand. We have shown that these composite nanoparticles provide excellent enhancement of MR images, without the toxicity associated with Gd.
My research project has been to use these materials to study the effect of nanoplastics on marine life, in particular the development of Zebrafish (Danio rerio) embryos. Zebrafish provide an unparalleled model organism for studying vertebrate development and disease, including cancer and neurological disorders because most of their cells, tissues and organ systems are similar to humans (see, e.g. Zebrafishfilm.org). I am currently carrying out experiments where we expose these fish to these nanoplastics through their diet and surroundings. There will also be work done on synthesizing and assessing the impacts of other popular plastic waste nanoparticles in the future.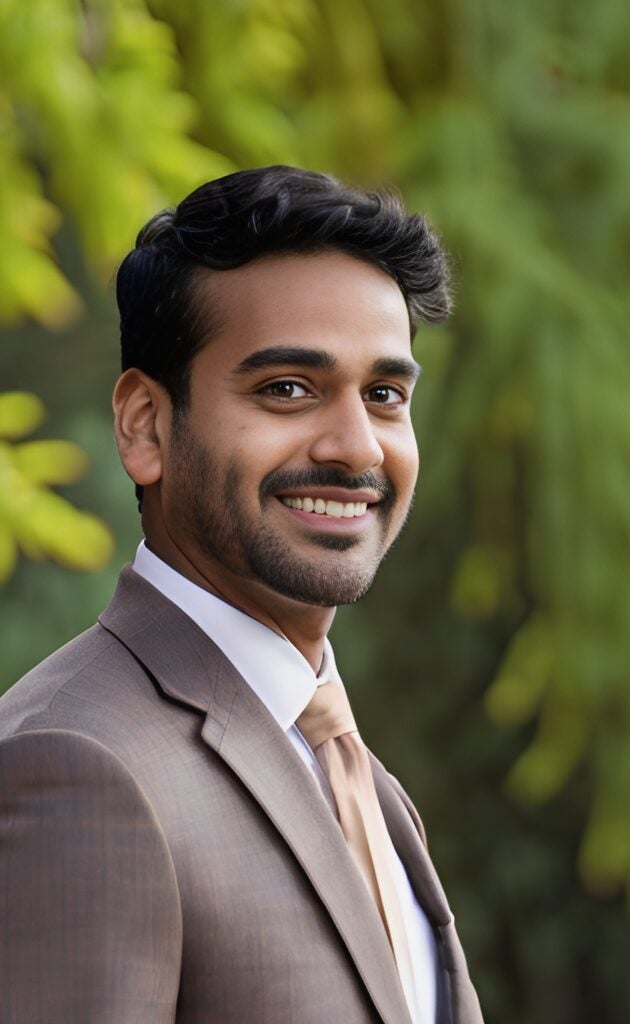 Rajesh Jaiprashad
Advisor: Professor Steven Metallo
My research focuses on intrinsically disordered proteins (IDPs), which lack stable structures but can bind reversibly with multiple partners in protein-protein interactions (PPI) or undergo liquid-liquid phase separation to form biomolecular condensates. Dysregulation of IDPs is often associated with disease states, making disordered proteins and intrinsically disordered regions (IDRs) potential drug targets due to their significance in PPIs and prevalence in diseases at abnormal concentrations. Previous studies, including our own, have demonstrated that small molecules can bind to IDPs such as c-Myc, EWS-FLI1, and the androgen receptor. Notably, we found that short contiguous sequences on the c-Myc protein can bind small molecules. In the course of my research, we successfully identified a highly soluble lead compound for assaying c-Myc binding. This accomplishment was achieved through rigorous efforts to gain a comprehensive understanding of c-Myc behavior. Other efforts to understand the behavior included attempts to fluorescently label this IDP where we potentially observed LLPS. Additionally, we sought to express c-Myc paralogs and partner proteins such as Max to better understand our system. While exploring paralogs of c-Myc and Max, we observed that just a single mutation in c-Myc to the analogous residue in the v-Myc paralog resulted in recapitulation of v-Myc:Max dimerization stability. Moreover, we observed that Max on its own did not bind to the lead molecule. Based on our findings we proposed importing the c-Myc binding site into Max to probe the portability of an IDP binding site. We observed binding to our molecule after mutating a c-Myc binding sequence into Max. This result demonstrated the modularity and tolerance of the IDP binding site to changes in protein context. Furthermore, we have worked on conducting an alanine scan of the c-Myc binding site to determine IDP-small molecule specificity. Despite this progress, we still lack a comprehensive understanding of how specificity in an IDP binding site is generated and the sequence requirements for specificity. My current work aims to provide a model for targeting disordered proteins based on specific sequence requirements using non-alanine mutations and rearrangements of the sequence. The ultimate goal of this work is to predict targetable IDPs solely based on their primary sequence.